Shingles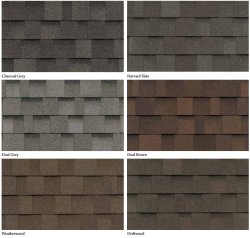 For Residential and Commercial Roofing.
IKO roofing shingles include the architectural, 3-tab shingles, and traditional shingles. IKO shingles are the best choice for many customers due to the stylish design, extreme weather resistance, costs less compared to its competitors, naturally safe, and the insulation is perfect. The IKO Pro4 roofing system creates a system for optimal air circulation, minimum energy consumption, and maximum protection.
IKO shingles are also known for their noise insulation and pest insulation. Most of the IKO shingles come with 10 years of platinum guarantee and 20 years of extended warranty. Ask your roofing contractor for the shingles available in your area and the warranties available. IKO shingles are fire proof and algae resistant. They meet the local standards as well as the international standards. IKO shingles have ceramic-coated granules in order to protect them from fading. IKO also offers accessory products such as StormShield and GoldShield protectors. Call Olde Town Roofing at 3097385550 to know more about IKO shingles in your area.
---
---